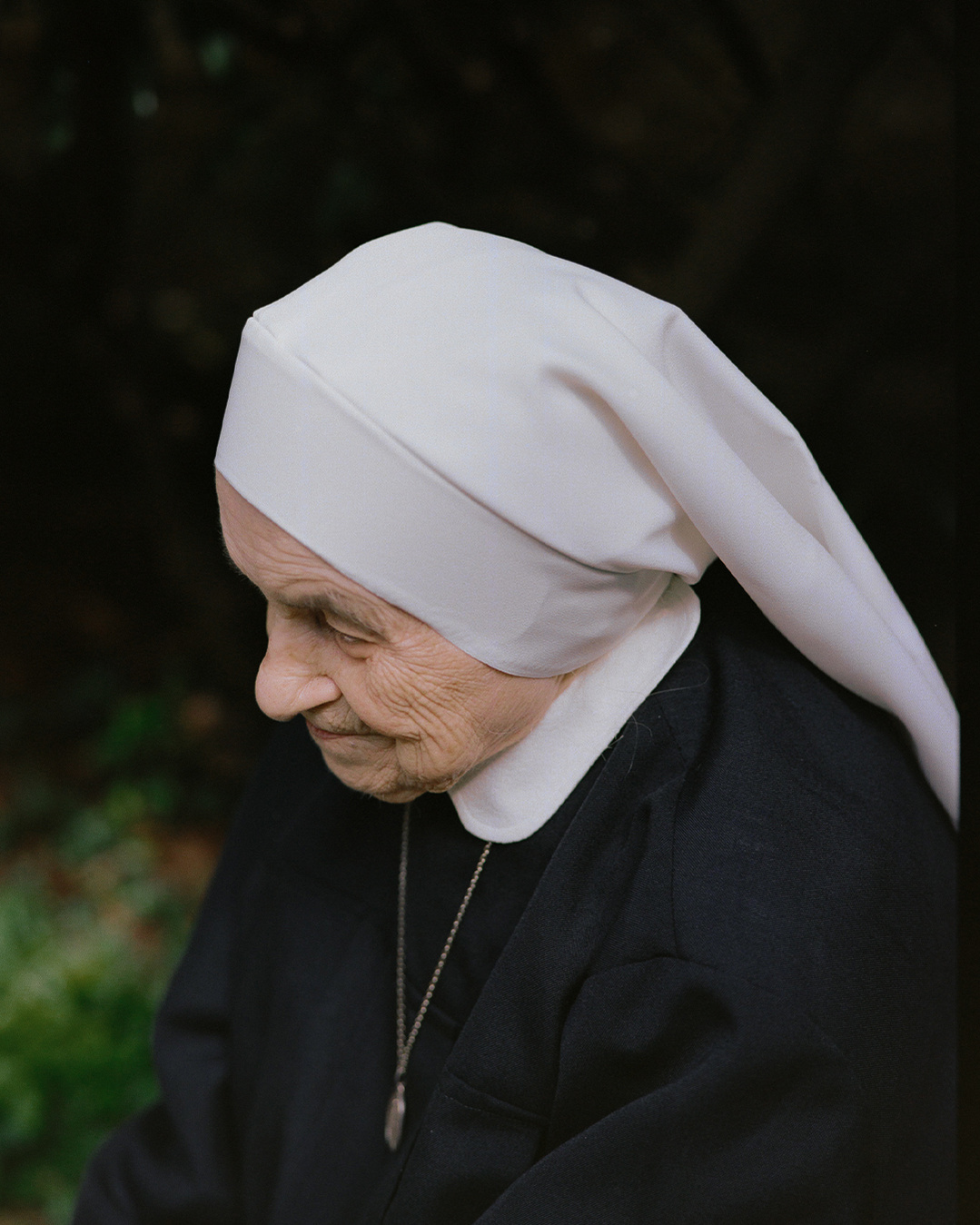 Over the last summer, I photographed a serie of portraits in the Moravian-Silesian and Karlovy Vary Region for Memory of Nations*. During the worst heatwaves, I drove those decent seniors (and their various compensatory aids) around places of their memories, visited them at their homes and met up in shady cafés. The photo-commision made me ask myself questions. Is it legitimate to use all available time of people who are not in a hurry? How do they feel when I make them to bring back old memories? What is adequate to demand and what is my inadequate ambition? And will the photos come out well if I shoot everything on an analogue roll without any backup?
I got an answer to the last question right after returning from Ostrava. The shutter went off but didn't let me know. 7 of the 17 rolls were unexposed. I photographed pictures using a dead horse. So I went to see three of the nine witnesses again. Karviná, Ostrava, Kroměříž. In the last of these cities, the 98-year-old nun Leonie, a tiny good soul with a little flame, agreed to the second photo shoot. One would expect a monastery with a hospice in Kroměříž to be ancient, but it has a 90s vibe - and a well-maintained garden attached to the city walls, through which you can walk into a charming historic archway surrounded by a ridiculously photogenic wild garden. Daughters of charity of St Vincent use it as a shortcut to attend Sunday masses at church. I had taken pictures of Leonie during the first visit there and had been looking forward to the result. We already know that one. During the week leading up to the second photo shoot, Leonie's health condition deteriorated and she could no longer walk up the stairs to the magical archway, and she apologized many times for that. I apologized to her for the situation and felt really embarrassed. Exactly a month after the second photo shoot, Leonie passed away.
You can find her story on the online database of Memory of Nations, her birth name was Anežka Wilczeková. As I recetly published a selection of the portraits, I'll include fragments of their stories in this blog and on instagram.
*MoN is a collection of witnesses of events of 20th century, with the perspective of central Europe.